PUC and Energisa teams get together to discuss the results of the MUST contracting process in 2018
On January 23 and 24, LAMPS once again welcomed the Energisa staff allocated to the R&D project in development by our team. This time, we met to discuss the results of the contracting process in 2018, carried out with the aid of the models under development within the scope of the project.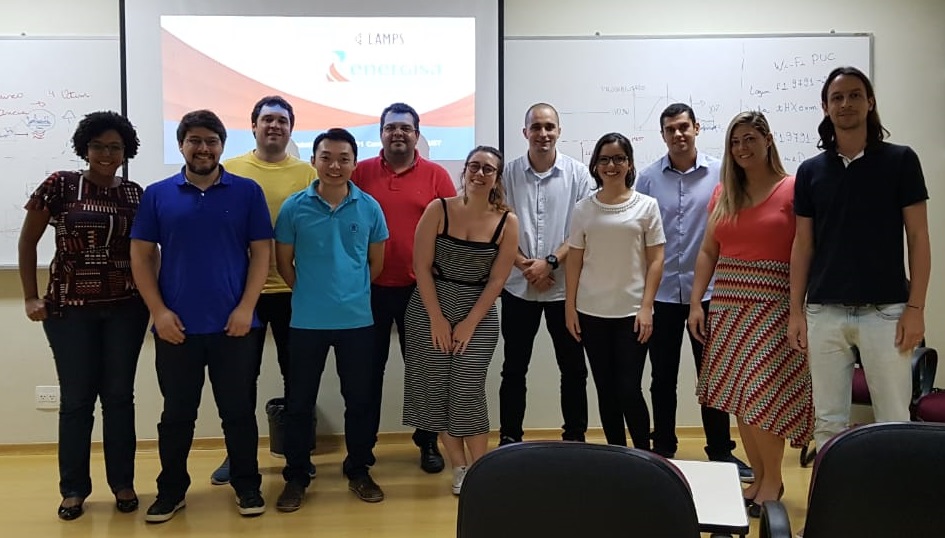 The meeting was conceived to address the doubts that emerged during the process, to improve the first version of the models based on the 2018 experience, and to raise possible extensions of the project. With the presence of staff of several companies of the Energisa group, we were able to create a very fruitful environment for exchanging experiences and reaching the established goals.
Now, we will keep exchanging and implementing ideas towards an even better contracting process in 2019!